I decided to write my own audio plugin, a gate/expander, because I couldn't find a good equivalent plugin.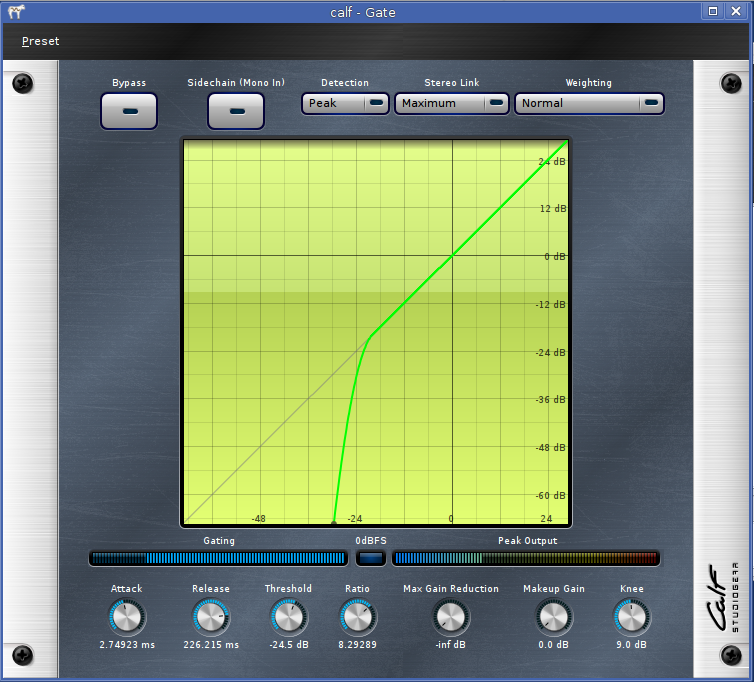 You can download a patch for calf-plugins git tree here.
To fetch the plugin code and patch to my version:
git clone http://repo.or.cz/r/calf.git calf
cd calf
git apply path-to-my.patch
./autogen.sh
./configure --enable-experimental
make
sudo make install
I recorded a short mp3 to test the gate with sidechaining. In the following track, you can hear the left channel controlling the level of the right channel using the gate. This track is best heard using a pair of stereo headphones to get the full effect.